Proprietary Deal Sourcing is no Longer Just a Marketing Claim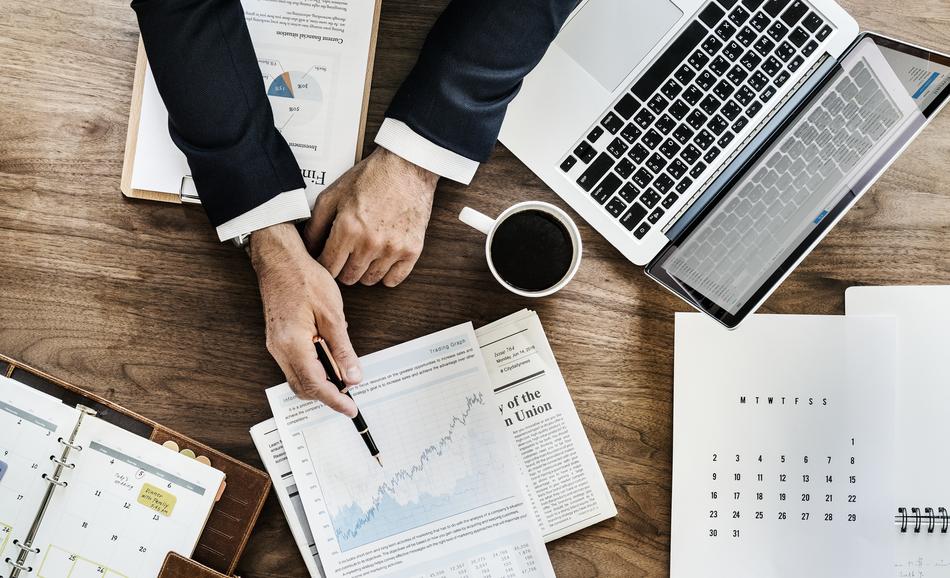 Today's competitive marketplace requires PE firms to explore new strategies to grow the quantity and quality of deals entering their funnel. Proprietary deals have become more challenging in an industry as competitive as private equity, with USD 1.8T of dry powder and close to 20,000 fund managers. Many private equity GPs, even today, claim that two thirds of their closed transactions are proprietary. Dig deeper, however, and you will find that their definition of "proprietary" differs greatly, rendering the term more of a marketing claim than a real capability.
Often described as the "Holy grail of deal sourcing", a proprietary deal is usually defined as one where the buyer is first in line to purchase a particular company without competition from other potential buyers. This could be due to a perceived fit between buyer and seller, a personal connection or for any number of other reasons. Regardless, this advantage can be lucrative as these deals are often more cost effective or closed more quickly than a more common auctioned process.
Traditional Proprietary Deal Sourcing
True proprietary deal sourcing remains a key factor in a GPs success. The biggest challenge that firms face is finding cost effective ways to scale this proprietary deal flow. Traditional methods require large investments of time and money to yield results. Firms currently rely on a combination of three broad deal sourcing strategies:
1. In-person Networking
Traditionally, GPs would build a strong reputation through personal relationships in the industry with intermediaries. Sell side advisors, business owners, industry experts, lawyers, bankers, partners, existing and past portfolio company management teams, academics, leaders of trade organizations, etc. In-person networking has historically been the most effective strategy for securing proprietary deal flow, but it requires huge amounts of time, effort and money to be invested before results can be seen with no guarantee of deal flow or ideal terms. Factor in the current COVID-19 pandemic and firms are looking to adapt to a world without constant travel and conferences. At this stage in the PE world, GPs are either looking to supplement this strategy, which has been in place at their firm for many years, or avoid it entirely in favor of lower cost and higher yield strategies that generate results in less time.
2. Outbound Business Development
To supplement their networking, GPs frequently employ out-bound prospecting efforts with retained brokers or internal business development teams. By leveraging market databases and private company intelligence tools, BD teams can identify and contact business owners and their intermediaries directly. While this is a verified strategy to increase deal flow outside of a GPs network, it is not without its challenges. Proprietary opportunities are unlikely to surface as many GPs have access to the same datasets, which only increases competition and valuations. Further, database providers cover only the most well-known industries, contain inaccurate, stale or missing data and employ rigid classifications that make it difficult to identify opportunities that fit a GP's specific criteria. This results in the need for many hours of manual effort to parse and vet these opportunities, leading to the high costs and low yields GPs are looking to improve upon.
3. Technology
The most recent evolution in PE deal sourcing strategy is to leverage software and technologies to source deals and inform a firm's decision making at all levels and across their portfolio companies. There are already a number of GPs experimenting with technology strategies. One well-known example is EQT with their Motherbrain AI system. Not only is the system used to help EQT source target companies, it also helps EQT identify emerging macro trends and themes to stay one step ahead of others. Jolt Capital has the Jolt Ninja system that monitors and sources data from a vast array of open-source and third-party information services. Natural Language Processing (NLP) is used to build graphs of people, companies, revenue numbers and distributions from this data. With their system, they have managed to process over 300,000 companies, which have guided two add-on acquisitions. Another example is Pilot Growth Equity with its NavPod system. It is claimed the system automates 90% of the work associated with deal sourcing and helps the team organize, track and prioritize thousands of target companies, which makes the whole process much more time efficient and cost effective.
Over the last few years, new tech providers have emerged that allow firms without the time, experience, or resources necessary to build in house tools to access the benefits of a data driven approach.
How Technology Impacts Proprietary Sourcing Today
According to a recent Factset report, "85% of executives believe technology is playing a vital role in shaping the financial industry's future. This number rises to 98% among technology leaders." Although GPs have been investing in digital infrastructure to guide deal sourcing, there is still a large gap, with only "1 in 3 firms moving into production with advanced technologies." The COVID-19 pandemic has shown that the businesses able to digitize will thrive going forward, and with the rapid advances in artificial intelligence (AI) and machine learning (ML), the tools and databases that GPs currently rely on will quickly become outdated. The new generation of AI and ML powered tools will identify the right proprietary opportunities earlier and use less resources and time, allowing GPs to focus on providing not only capital but also value to business owners.
Origination – Creating Opportunity
How can firms identify the right businesses without spending inordinate time, manual effort and resources on the task?
GPs need to identify opportunities earlier in their process and have a compelling reason to reach out to secure the potential for a proprietary deal, sometimes years in advance of a term sheet. Firms currently spend significant amounts of time and resources in identifying, vetting and contacting business owners and their intermediaries. AI-powered tools available today such as udu offer GPs much more effective solutions while saving on overall time and cost. Algorithms search a wide variety of sources (e.g. websites, social media, APIs, obscure government databases, patent filings, events, news, etc), filter away noise and then by establishing correlations and patterns score the businesses that best fit a GP's unique criteria. This allows teams to focus their efforts and identify opportunities that they would have missed, all in a fraction of the time a traditional effort would take.
Outreach – Build Relationships with the Right Opportunities
How can a firm identify the right people at a target company and reach out at the right time?
While identifying opportunities earlier allows firms to be the first in the door, it is often challenging to get in touch with the appropriate people at the business or with their intermediaries. AI-powered tools, such as 4degrees, analyze your team's network to help you find your best path to a company, investor, or expert. When combined with tracking and monitoring capabilities, GPs can train algorithms to provide customized signals and updates to inform messaging and time outreach to the right business owners when their message is most likely to resonate.
Engagement – Provide Value over Capital
Why would a business owner want to avoid an auction process to sell all or part of their business for less than the maximum valuation?
Business owners look for support to address their challenges and the resources to help them grow their business faster. Many have realized money is only one aspect of that equation. With a long line of firms willing to provide capital, GPs must find ways to be more than just money to stand out from the crowd. To secure proprietary deals in today's marketplace, GPs need to offer value beyond and often before funding in the form of access to resources such as experience, expertise and technology. The potential for a proprietary deal only increases by being a strong partner and a known resource for a business owner, sometimes years before a deal will even be considered.
Conclusion
The trend is clear. Advancements in technology will inevitably lead to increasing proprietary deal sourcing efforts while automating workflows throughout the firm and their portfolio. The firms that incorporate these approaches now will benefit from the increased effectiveness, time and cost savings while gaining an edge in an ever increasingly competitive PE landscape. Those firms that rely on legacy approaches or that delay inclusion of these strategies risk doing so at their own peril.
If you would like to learn how udu is helping firms and their portfolio companies bridge the technology gap and gain a significant competitive advantage through the use of AI, please visit us at udu.co or contact us at info@udu.co