Introducing udu Source, the Deal Sourcing Platform You've Been Waiting For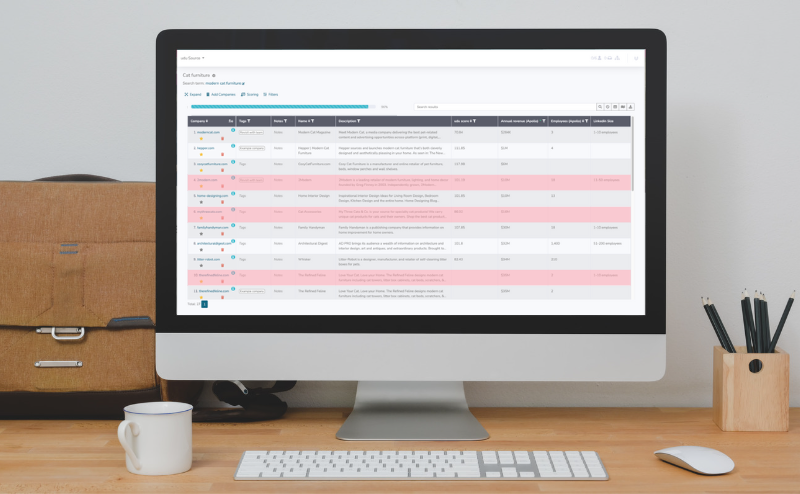 On our constant quest to improve the deal sourcing workflow, we have landed on our latest, most advanced product. udu Source is the result of years of iteration and listening to you all on everything you want in a deal sourcing software solution. We have taken what we already knew about machine learning and artificial intelligence and made it the core of the most user-friendly product we have ever released.
Some things never change
Some of our most important features, that we have had since the beginning, are still here.
udu Source is live searching all the time
Arguably, the most important feature of udu is that we are not the owners of an enormous company database that we (humans) are responsible for maintaining and keeping up-to-date. Instead, we use the entirety of the internet to find company matches in real time. This way, company information is always fresh and the most accurate of any deal sourcing software product on the market.
The data you gather in udu Source is completely proprietary
With other deal sourcing products, there is a single database which every user can comb through. With udu Source, we give you the tools to create your own proprietary database of companies that no one else will ever have access to.
The New Stuff
Creating a new project has never been easier
By just adding a few example companies and a search term, within seconds you'll have new targets populating your table that you can immediately start providing feedback on to train the artificial intelligence. And once you've provided some feedback and are ready to see some more companies, udu now provides an automatic geography expansion option that will intelligently search in other areas so that your AI trained model can uncover the best matches in those new areas.
You now have one comprehensive and completely customizable view for all of your companies
With the ability to add new columns of data that you want udu to gather and the ability to filter the table on basically any column, the way that you want your data displayed to improve your workflow is completely in your hands. Gone are the days of copying and pasting from multiple spreadsheets to get all of your data together.
Organizing your table of companies has never been easier
udu Source has added the ability for you to apply custom tags to any of your companies. For instance, if you are getting together a list of companies that need further review from someone else on your team, you can just add a tag of "Needs review" to all of the companies, then filter the table by that custom tag and send it along to your team.
Tagnifi
udu has always been integrated with 1000s of data sources, but with udu Source we are now integrated with an additional one that provides very powerful data. Tagnifi is used to gather investor data for all of your companies so you can, at a very quick glance, make determinations about the quality of a target based on historical fundraising.
We are excited to share our new deal sourcing platform with you
Just reach out so we can demo the new features for your team.